What we hear in the industry…
"We lack the expertise and experience to deliver a project like this"
"I just don't have the time to manage a project of this nature"
"We've not budgeted to deliver this in house"
Over 20 years of expertise.


We take on the responsibility and accept the liability.
We've developed cost effective solutions that fit any budget.
Breaking it down
Within Comlek we enjoy collectively over 100 years of project management experience.
All our senior leadership team have experience from the floor to the boardroom which gives them unique stakeholder understanding of how to deliver first class jobs on time and on budget.
Like our
Turnkey
service any job we undertake we break down into simple manageable steps where one will flow seamlessly into the next.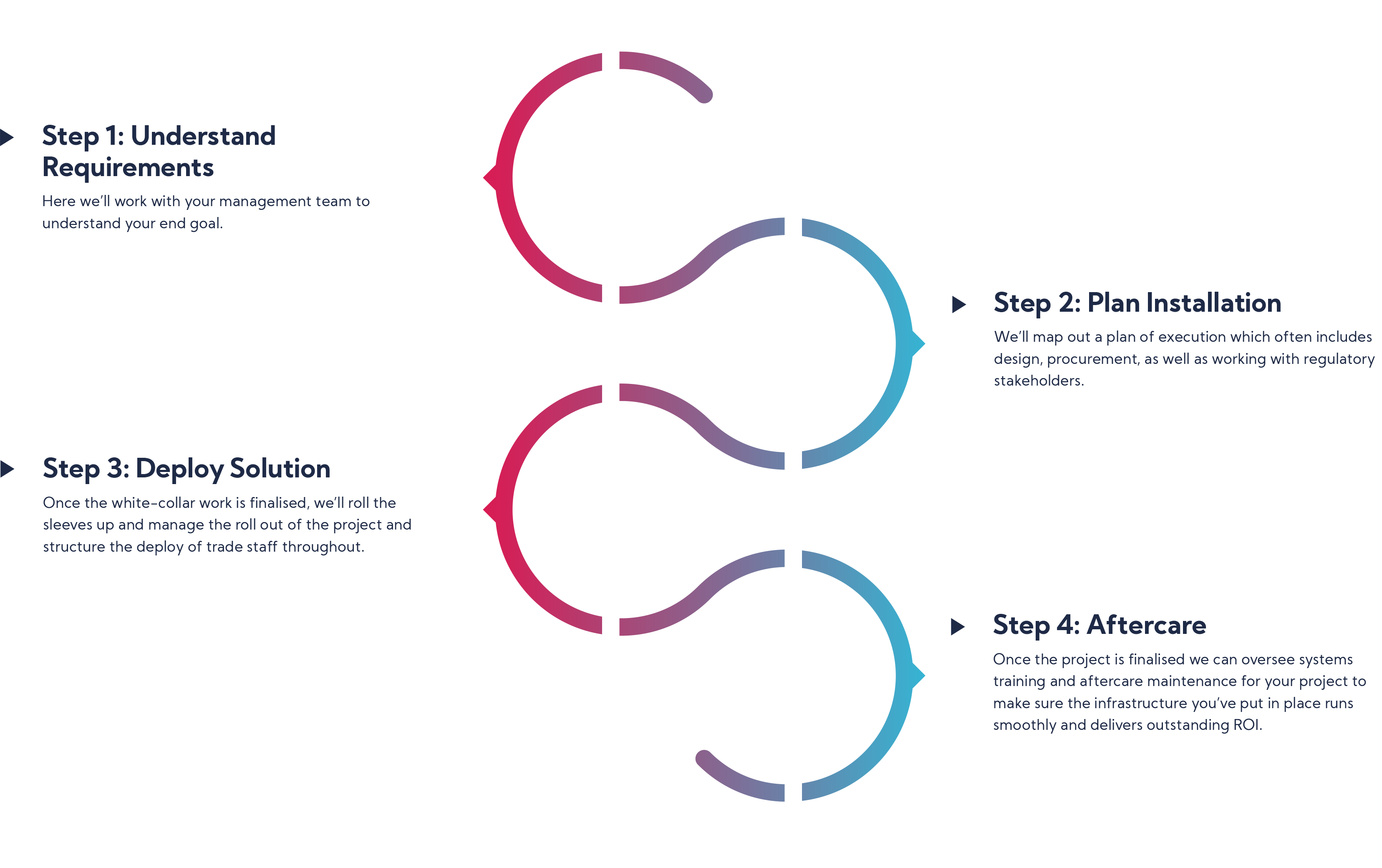 GET IN TOUCH
Want to know more about our services?
Contact us today and a member of our team will be in touch.